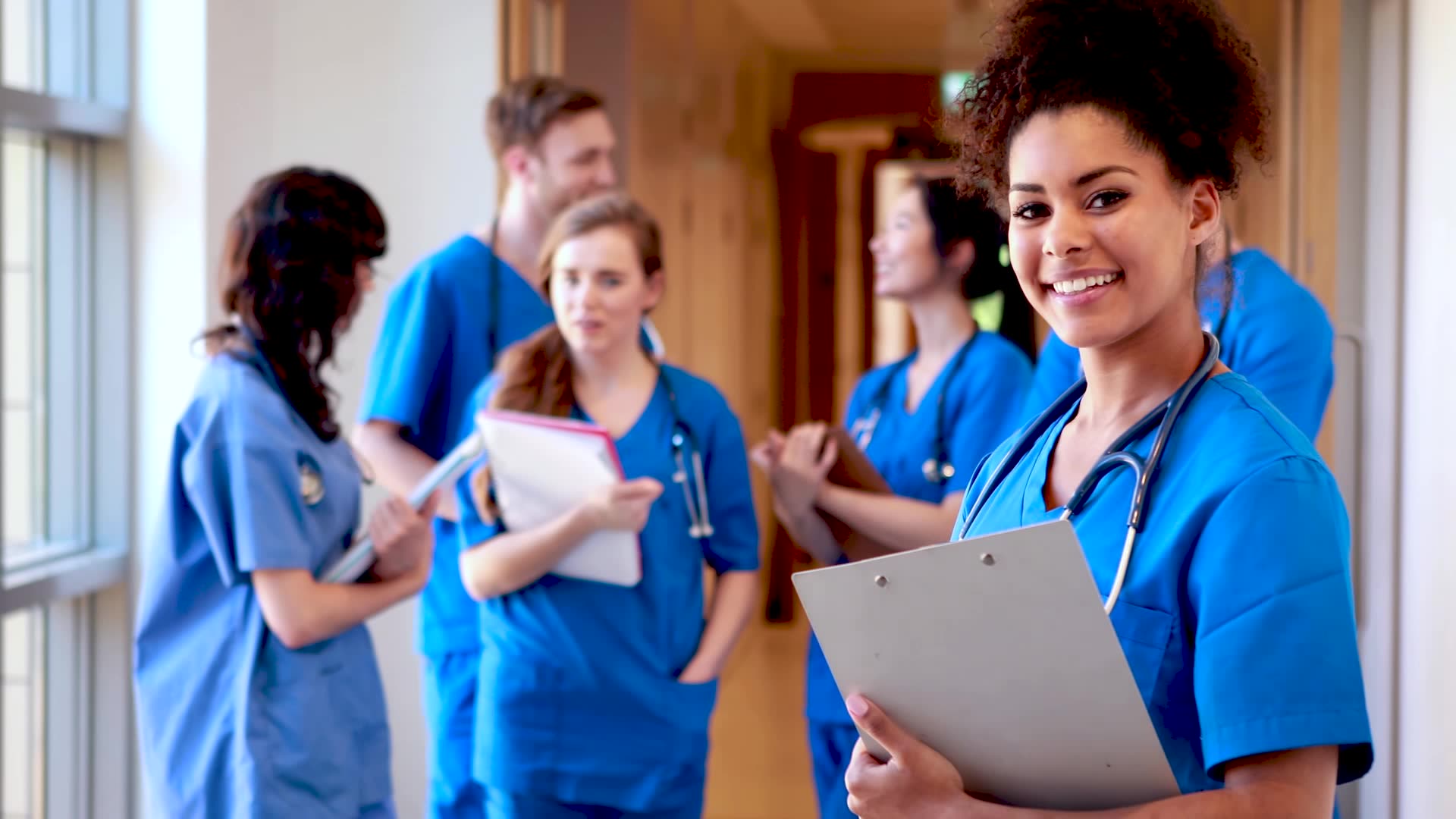 We Are Orbis Education
Orbis Education was founded in 2003 to identify and address healthcare shortages by connecting students with higher education and healthcare systems to graduate practice-ready professionals to relieve the demands that are at an all-time high. Major contributing factors to healthcare industries experiencing a shortage of trained practitioners include the aging population and retiring workforce, as well limited university resources and healthcare clinical placements needed to graduate to educate students to enter the workforce to fulfill the growing job demand.
Solving the Healthcare Shortage Full Circle
In today's unpredictable world, the one thing that remains certain is that healthcare is a growing industry that faces a detrimental imbalance of supply and demand. The recent COVID-19 pandemic has put an even greater strain on many healthcare industries that were already experiencing shortages, such as nursing and medical laboratory sciences.
The fact is, not enough healthcare professionals are graduating to sustain the current shortages, let alone the future demands of America's growing population. This problem needs a solution, fast.
That's Where We Come In
Universities want to expand their healthcare programs, as well as attract, enroll, motivate and graduate more career-ready students. Providers need qualified job candidates. The goal—fill job vacancies and ensure quality patient care is available for future generations to come. Both industries can help each other achieve this goal. But they were missing one important piece of the puzzle: Orbis.
We take a "full circle" approach to solving this problem by partnering with universities to expand their pre-licensure healthcare programs into accelerated programs, managing everything from online learning to clinical placements within our renowned healthcare system partners to graduate trained practitioners ready to enter the workforce. Our partners leverage our expertise to produce thousands of high-quality graduates ready to enter the workforce and meet employers' demands.
The Orbis Effect
How well does the Orbis Solution work? We've successfully educated thousands of licensed professionals with unmatched outcomes.
90%
Pre-licensure Nursing Persistence
89%
Average First-time NCLEX Pass Rate
(self-reported by graduates)
Areas of Expertise
---
The Orbis Solution has proven successful across the United States with our growing list of partner and program offerings, including accelerated Bachelor of Science in Nursing (ABSN), Medical Lab Sciences (MLS), and Occupational Therapy Assistant (OTA) programs across 26 states. We are poised to grow to approximately 70 locations over the next 5 years.
Services
We link the educator directly to the employer within the healthcare field through strategic partnerships included with our Online Program Management (OPM). Our services expand and unite universities and healthcare providers through:
Upfront Capital Investment
We cover the capital investment for our partners. Instead of charging a fee, we share the revenue, so our partners profit, without paying a dime.
Innovative Academic Platforms
Our team of instructional designers works closely with each partner to customize the online experience according to curriculum standards.
Clinical Placement Partnerships
We form strategic clinical partnerships with leaders of healthcare organizations, so students gain the best hands-on experiences and placements.
Industry & Regulatory Expertise
Our collective knowledge base of regulations and industry trends combined with our team of well-known, highly trained educators and employees allow us to bring unmatchable expertise to every partnership.
Targeted Program Expansion
Utilizing detailed market research and trends in healthcare, we target geographic areas that are experiencing high demand in healthcare fields. We then combine our university and healthcare partnerships, existing or new, to deliver a supply of new professionals graduating from one of our programs. We currently offer online and hybrid accelerated second-degree programs for nursing, medical lab sciences and occupational therapy assistance.
Student-Success Team
Each student of an Orbis managed program receives unparalleled support from our dedicated Student Success Coaches. From their first advisory appointment all the way to graduation, we focus on our students experience.
Optimize Enrollment
We help academic partners remove the barriers limited space presents. Our accelerated program design increases enrollment capabilities to minimize student lead bottlenecks and expand prospective student reach.
Inclusive Program Management
We provide an inclusive model to education and clinical placement. Our bundled-service approach delivers the most effective solution to bridging the gap between supply and demand in the ever-changing healthcare field.